WOC2022 recommends the following partners. Use the links and booking codes to get the special prices.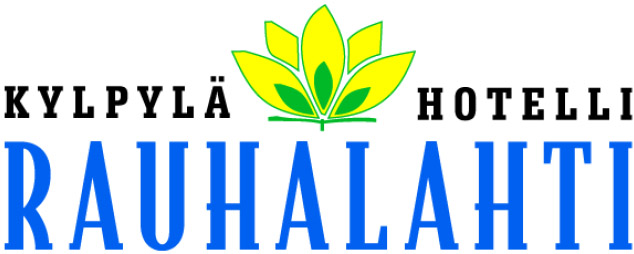 ACCOMMODATION IN SPA HOTEL RAUHALAHTI, KUOPIO
Spa Hotel Rauhalahti is located 5 km south from Kuopio on Lake Kallavesi, near the highway number 5. Spa Hotel Rauhalahti has all restaurant, wellness and spa facilities and variety of activities. In Spahotel there are rooms for 1-2 persons and family rooms. Apartment hotel locates 100 metres away from the spa hotel and the apartments (32 sqm) have a small bedroom, living room with two beds and some of them own sauna. They have micro, coffee maker, fridge. Studios are in row houses also 100 metres from the spa hotel and they are like hotel rooms with beds for two, sofa, micro, coffee maker and fridge and cooling air condition system.
Behind the hotel there is a nature park with nature path (2,5 km). In Rauhalahti Resort there are also nice beach, bowling center, minigolf, tennis & padel centre, riding stables and domestic animal park. Rauhalahti's speciality is public Finnish traditional smoke sauna evenings in a real lumberjacks' lodge Jätkänkämppä. They are organised every Tuesday and in summer also every Thursday.
Valid: year 2022
Reservation code: WOC2025
Reservations: Spa Hotel Rauhalahti, sales office: myynti@rauhalahti.fi , tel. +358(0)3060830
www.rauhalahti.fi
Accommodation /rates
Spa Hotel Rauhalahti
** single room 90 €
** twin room 112 €
** room for three 150 €
Studio, 22 m2
** single studio 99 €
** two persons / studio 128 €
** three persons / studio 180 €
Apartment, 32 m2
** two persons / apartment 122 €
** three persons / apartment 171 €
** four persons / apartment 196 €
Apartment with own sauna, 32 m2
** two persons / apartment 128 €
** three persons / apartment 180 €
** four persons / apartment 216 €
All rates include one night, breakfast buffet, free use of spa and gym.

RAUHALAHTI HOLIDAY CENTRE
Welcome to Kuopio – the Capital of Lakeland! Enjoy the nature and fresh air with an amazing
lake view – only 6 kilometers from the city centre. With us you can stay comfortably in different kind of cottages, with motorhome or with a tent. Whether is sunny or rainy day, Rauhalahti offers plenty of activities like saunas, restaurant, rent point, animal park and child friendly beach. You are warmly welcome!
As an official partners of World Championships in Orientation, we offer wide variation of accommotation for contestants, viewers and mainetance teams. With the discount code "WOC2025" partner prices. Check accommodation options and book your own: WWW.VISITRAUHALAHTI.FI/EN
Any questions? Call, text, send WhatsApp or email or contact us on Facebook!
Phone +358 17 473 000 / sales@visitrauhalahti.fi / www.visitrauhalahti.fi/en
MATKAILUKESKUS RAUHALAHTI
Matkailukeskus Rauhalahti on Savon sydämessä Kuopiossa sijaitseva viiden tähden leirintäalue. Kallaveden äärellä, 6km Muailman Navalta löytyvä matkakohde tarjoaa monipuolisia majoituspalveluja huvila-, mökki-, vaunu- ja teltta-asiakkaille. 39 hehtaarin alueella on 87 eritasoista mökkiä, 266 sähköistettyä matkailuajoneuvopaikkaa, telttapaikkoja sekä huoltorakennuksia leirintämatkailijoille. Alueella on myös tilaussaunoja, kesäravintola, kauppa- ja välinevuokraamo, kesäteatteriareena, eläinpuisto sekä laivalaituri. Tervetuloa kylään!
Tarjoamme virallisena Suunnistuksen MM-kilpailujen yhteistyökumppaneina monen tasoista majoitusta niin kilpailijoille, katsojille kuin huoltojoukoillekin. Alennuskoodilla "WOC2025" edullisemmat sopimushinnat. Tutustu majoitusvaihtoehtoihin ja varaa omasi: WWW.VISITRAUHALAHTI.FI Jäikö jokin askarruttamaan? Soita, tekstaa, WhatsAppaa, laita sähköpostia tai ota yhteyttä messengerissä! Puh. 017 473 000 / sales@visitrauhalahti.fi / www.visitrauhalahti.fi