Oomi is the most energetic partner of the 2025 World Orienteering Championships 
Oomi has signed a partnership agreement with Kuopion Suunnistajat (Orienteering Club) and the Finnish Orienteering Federation (FOF) for the World Orienteering Championships in Kuopio in 2025. Through this agreement, Oomi becomes the official partner of the World Orienteering Championships (WOC2025). The partnership is not limited to just the 2025 World Championships; it encompasses a series of three events. These events include the KuOpio23 World Orienteering Championships pre-competition in late August 2023, the 2024 Orienteering World Cup, and the pinnacle event, the World Championships week from July 12th to 17th, 2025. All orienteering events will take place in the terrain around Kuopio and Tahko (WOC2025).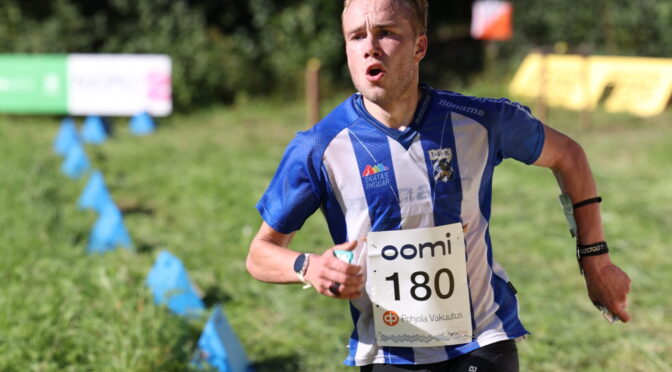 "It's truly fantastic that we've secured a partnership with a locally rooted but nationally influential player. Additionally, Oomi brings a fresh and imaginative approach to marketing, which is a very welcome addition to our collaboration on the road to the orienteering World Championships," commented Timo Suhonen from Kuopion Suunnistajat, responsible for marketing the World Championships events.
Oomi is a new partner in the field of orienteering, and in addition to the aforementioned World Championship activities, Oomi will be introduced to the sports community and the audience following the sport through the Finnish Orienteering Federation, at events such as the Viestiliiga (Relay League) and the Jukolan viesti (Jukola Relay) until at least 2025. "Orienteering is an excellent outdoor activity for the whole family. At Oomi, we want to be a part of this endeavor. Through this partnership, we can get close to the orienteering community, from local small-scale competitions to major international events. We aim to stand out through collaboration and bring something new and enjoyable to those following the sport, creating a positive image for both the sport and us," says Isko Lappalainen, responsible for Oomi's brand and marketing.