Hertz is the official rental car partner of the 2025 Orienteering World Championship Home Games Hertz Car Rental has signed a partnership agreement with Kuopion Suunnistajat (Kuopio Orienteering Club) and the Finnish Orienteering Federation to become the official rental car partner for the Orienteering World Championship home games in Kuopio in 2025. With this agreement, Hertz becomes the official rental car partner of the Orienteering World Championships (WOC2025). This partnership extends beyond the 2025 championship event, encompassing a trilogy of three events. The trilogy includes the KuOpio23 Pre-Championship Event held on the last weekend of August 2023, the 2024 Orienteering World Cup, and culminates in the WOC2025 Championship Week from July 12th to 17th, 2025. All orienteering events will take place in the Kuopio and Tahko regions (WOC2025). The established partnership carries historical significance as well. Hertz's involvement in orienteering began with the previous home games in Vuokatti in 2013 and has continued since then to the present day, now extending at least until 2025.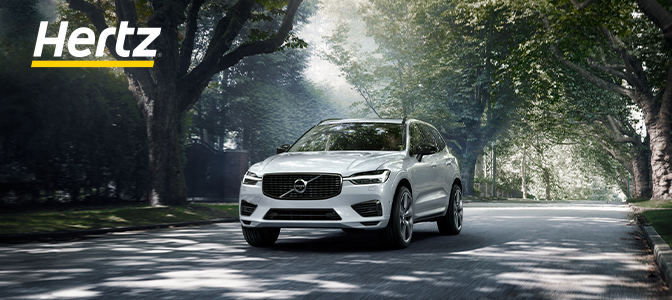 "From our perspective as organizers, it's truly wonderful to be able to provide reliable rental car services at a special rate for national teams, as well as domestic and international event attendees. Teams and visitors come from various parts of Finland and abroad. For them, a Hertz rental car offers flexible transportation during the competitions. As an added benefit, Hertz rental cars can always be conveniently parked in prime locations at the event centers," commented Timo Suhonen, representing Kuopion Suunnistajat and overseeing the marketing of the World Championship events.
"We've walked a long path alongside orienteers, and now our collaboration culminates in the Home Games of the World Championships. What could be more splendid than being a partner in the Finnish-hosted sport's World Championships, as well as the preparatory KuOpio23 Pre-Championship Event and the 2024 World Cup? One of Hertz's values is to make people's mobility easier. In these three events, we provide flexible transportation for both the competing teams and the guests," says Antti Laakso, Sales and Marketing Director at Hertz."
Welcome to the journey with Hertz.
As a partner of The Finnish Orienteering Federation, we offer a discount of up to 10% on short term car hire in Finland.
At the time of reservation please use the Discount Code (CDP) 930742.
2025 World Orienteering Championships l Hertz Car Hire